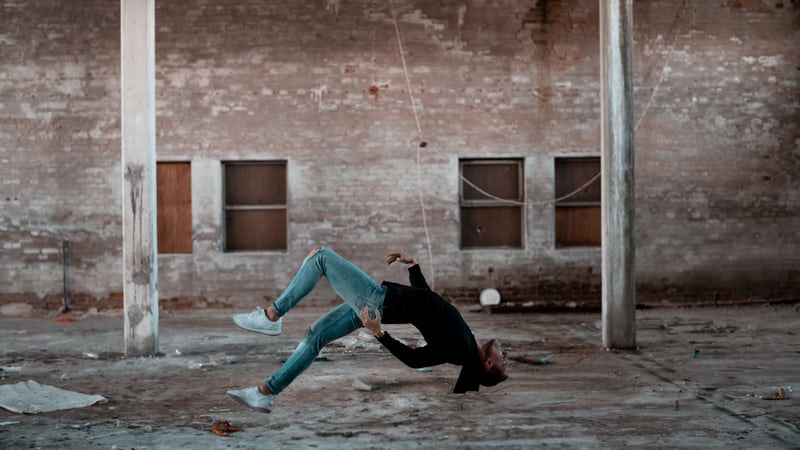 When life is out of control, or better said, when I am not in control, many emotions pop-up. And, of course, I don't always feel like I can control them. There is a lot of thoughts going on about control here. But, I find that whenever we feel like things are not going well in life, at the core, is some discomfort that we are experiencing that we neither want nor feel like we can change.
I have a boss who isn't treating me fairly.
No one helps around the house and I am about to drop.
I am trying to serve at my church but I have no idea how anything gets done around here.
My business isn't doing very well, but the economy changed on me.
I keep getting sick and go from doctor to doctor and no one helps.
Whether it is work, our family, or even our health, at some point in life, things may head in a direction that we don't like.  If we were in control, we would just change it, right?  When we don't feel like we can change our situation, we heap on fear, despair, depression, and other unhealthy side effects to the unfavorable situation we find ourselves.  Inevitably, with these little additions, we feel worse.  Not only do we not feel in control, we begin to feel like a victim.  Actually, in some cases we may truly be a victim, but we don't have to make it worse.
When We Feel Out of Control We Forget That He is in Control
Once we hit the victim mentality, usually starting with a feeling of not being in control, we begin to ask God why?  Why is this happening to me?  As Christians we may feel hurt and betrayal about our situation and then when we pray and our situation doesn't immediately change, we may feel like God doesn't care about us.  We lose hope.
Over the decades, I have learned several things about God's nature and the one thing I do know is that He always cares about us.
The Bible is the best resource for knowing and understanding God's nature and what He wants or doesn't want from us.  Some of the things I have learned are:
Many situations arise in our life because of the free will of the other humans we share life and the world with.  We cause enough problems for each other that God will let play out, but doesn't necessarily cause.
God can and will use all of our life situations to impact us. Sometimes it is to build up our resilience, sometimes it is so we will learn forgiveness, and maybe we have to experience certain injustice to be able to flex our grace muscle.
God wants us to depend fully on Him, not on our own strength.
There is really only One who is fully in control, and any control in our lives is a fruit of His Spirit.
When we try to take control in our own strength and, in a panic or rage, try to fix our situation totally on our own, things don't usually end well.
How Do I Do Something About My Situation If I Am Not In Control?
So am I not saying to sit around and do nothing, wallowing in our pain or discomfort.  No. This is the difficult part.  How do I do something about my situation if I am not supposed to take control, do things in my own strength, or fight back with potentially ungodly behavior?
We should look to the Lord and pray for His help, guidance, and strength.  If our first step is to look to the God who wants to be the Lord over our lives and to trust in Him to help us through whatever is going on, He will always show up.  The deal is that when we really trust Him, we don't assume that if our outcome isn't pure bliss, He didn't show.
He may want us to learn something. He may be refining us. He may just have different timing than we do.
Where Is God Leading Us?
Ultimately, if we trust the Lord in all of our circumstances, if we seek His Word and His Ways, it leads us to our part in our situation. What could that look like?
Rather than providing momentary comfort through unhealthy coping, we may focus on improving our health by exercising, eating better, and practicing meditation.  This may be as simple as taking a walk around the neighborhood every evening or making sure you have fruits and vegetables as a staple in your diet.  You may think these are not big things and won't even touch the situation you are facing, but if you look at the variance to the pendulum swinging the other way, it is a big difference. Binging on junk food, drinking too much alcohol, and sleeping all of the time may be the tempting in order to deal with a horrible work situation or a marriage on the brink.  These things only serve to make you feel worse outside of the moment.  And, they ultimately make us feel more out of control.
Let Jesus' life provide comfort.  He does know how we feel.  Look at how Jesus handled the situations in his life that could lead to bitterness, unforgiveness, or anger.  Strive to be like Him rather than like the person or circumstance creating chaos in our lives.  Jesus had people who did not believe in Him and who did not have confidence in Him.  There were many who didn't agree with how He handled things.  He was betrayed and abused.  He fought Satan by staying true to His Father.  He didn't give in to temptation. He didn't lash back at those who hurt Him.  He not only forgave, but asked His Father to also forgive us.  We will never be perfect like Jesus and that is a pretty unrealistic expectation, but, it helps me to know that Jesus has been there and done it and that He will help me if I try to do the same.
Create goals for self-care and self improvement.  It is always in God's will for us to work on improving our minds, our attitude, our faith…..Even if it isn't a solution for the current trial you are facing, it still puts you in a better place to handle it.  If we are healthier to begin with, increased stress is easier to handle.  If we are truly sick, keeping our mind active and staying in the Word will give us hope and resilience.  If your business isn't doing well, building strong relationships will provide a good support system to help you through it.
Work on your relationship with God.  You would think this would always be our starting point.  Whenever I focus on my relationship with Christ, things are better.  That doesn't mean our external circumstance necessarily changes.  It does mean that we are depending on Him, receiving His unconditional love, seeing things from His view rather than our limited human view, and growing and developing in ways we know could never happen apart from Christ.  
He makes our paths straight.  His Holy Spirit guides us.  Jesus can give us peace that defies understanding.
A Different Perspective With Jesus
I always wondered why many people can experience the same traumatic circumstance, yet, be impacted in such different ways. Two people can have the same cup, yet one sees it half full and the other half empty. And yes, I have even beat myself up when I see so many people in such difficult situations at peace, yet I feel that life is out of control.
Even if we don't over-spiritualize and we just take the practical approach.  The difference between moving out of control with our life circumstances versus moving slightly towards Jesus, results in a better situation and outlook in every situation.
So, when life is out of control, move towards Jesus.