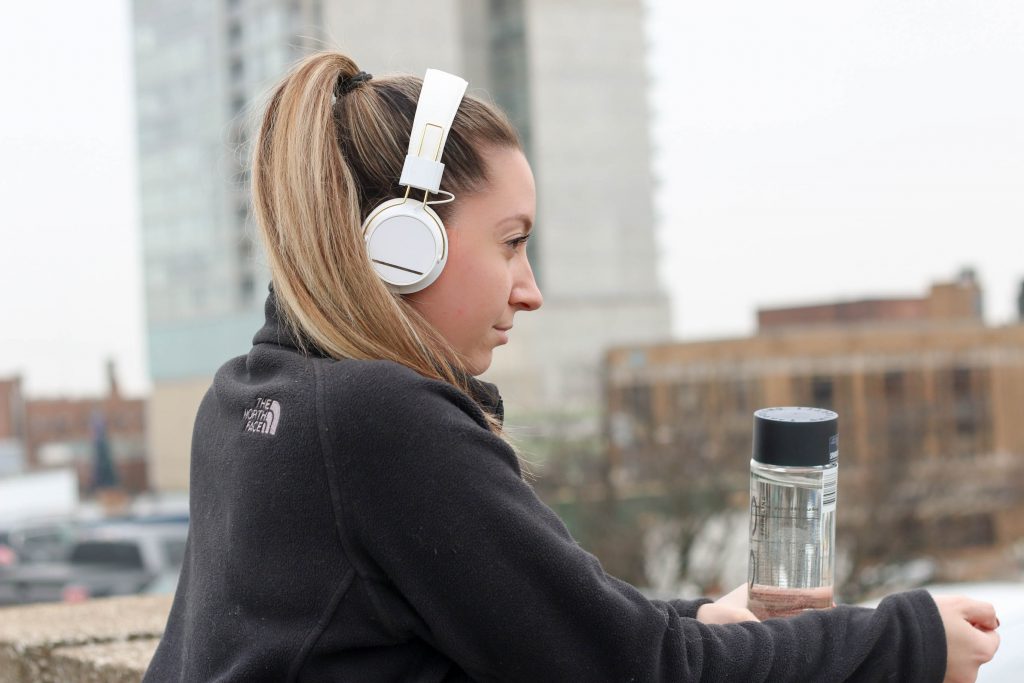 Navigating emotion is a learned skill. It requires patience and practice. Sometimes guidance. There are varying emotions of different depths- and each variable can require a different approach to management and coping.
Sometimes our attempts at managing these emotions can be better than others.  It is no surprise that there are both healthy and unhealthy approaches to coping. Some examples of destructive emotional management might come to mind- alcoholism, physical aggression, gambling, depression. However, these mis-managements are simply louder expressions of a more common problem than we may recognize. I think we often take approaches to coping that aren't necessarily destructive but also aren't effective. Netflix binges, overeating, isolation, harmful conversations, shopping sprees, etc soothe us momentarily, but not in a way that brings true progress. 
When we self-soothe with ineffective and harmful practices, we merely address a symptom. Escapism can only serve us to a certain extent. Have you ever taken time to rest, and felt just as exhausted at the end as when you began? It is possible to put effort toward our emotional health, but to do so in a way that is ineffective and doesn't actually move the needle. We have to do some work for ourselves to discover what healthy emotional management looks like for our unique needs.
So what does the process of effective coping look like for you? It will look different for you than it will for the person next to you. But together we can explore some options and opportunities.
Ideas for Healthy Coping
Exercise
There are an abundance of articles and scientific studies available connecting exercise with mental and emotional health. Biologically, physical exertion impacts much more than our physical health. Start small- go for a walk or turn the music up in your living room. Moving has a physical effect on our emotions that we cannot mentally create for ourselves.
Journaling
Express your emotions through a medium that allows you to be honest, expressive and productive in processing internal narratives. Sometimes it is best to simply get emotions out of your head and body and on to paper! Writing your thoughts can be a healthy way to pray and put them before the Lord as well. Journaling allows you to organize information in a way that can reduce anxiety and help with processing.
Nutrition
Our go-to in times of emotional distress is often comfort, especially when it comes to food. However, the foods that our brains associate with comfort are often not the most beneficial to our emotional functioning. High-sugar foods for example, are shown to increase fear and anxiety. But a bar of chocolate sounds pretty good to me when I'm stressed. Our nutrition has to become a conscious choice when working toward healthy coping skills. Choose foods that you know are a good decision for your body, regardless of where your emotions are steering you. Food fuels the way our body works- emotion and mood included.  
Reducing your Load
If you're struggling to healthily traverse your emotional landscape, then you may need to create space. Clear your schedule, be cautious with your commitments, and reduce your load so that you have the physical energy and time to do the work of processing what you're feeling. We are finite people! As much as I wish I had unlimited capacity, I often find myself here. Choosing my emotional health simply by prioritizing time for it.
Identifying Self-Care
What does healthy self-care look like for you? Have patience with yourself as you try different things and assess their effectiveness. We are all different. The ways we rest, process and heal are unique. My best friend loves a good bubble bath, but I need a decent workout. Neither are wrong- but one gets the job done for me and the other doesn't.
What helps you emotionally process best? Do you feel more freedom to healthily move toward emotion when you're still or active? Alone or in community? Internally or externally?
Ask yourself: What do I need right now to give myself the freedom to approach what I'm feeling in a way that is beneficial to myself and others?
This may take some trial and error! Resolution is often not found overnight. And different emotions require different methods for management. What you need to process anger may be different than disappointment. Be gracious with yourself as you learn, and don't be afraid to ask others for grace as well. Your slow but steady work will produce fruit given time.
If you want help navigating emotion management along the way, that's what we're here for. Let's explore your emotional health together! Call (225) 341-4147 to speak to a counselor today.